How to choose a belt size ?
Share
Issue Time

03-11-2018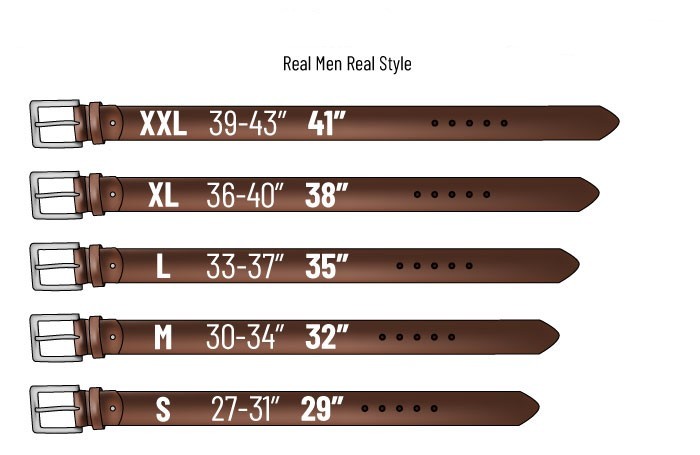 How to choose a belt size ?
Choose a right belt size for many people is annoying. Here Hongmioo give you two methods to determine belt size.
Method 1
The most widely used method is to buy a belt that is 1-2" larger than your pants size, or as some say: ONE SIZE UP. Example, if you wear a size 36 pants, you would order a size 38 belt.
Method 2
Measure a belt you currently wear. Measure from where the buckle attaches to the belt (leather wraps around the buckle) to the hole you are currently using. If this measurement is 42 inches, order a size 42 belt. Our belts are sized to the center hole. If you order a 42, it will be 42" to the third or center hole. Fitting a belt to the center hole is important as it gives you the most flexibility with your belt.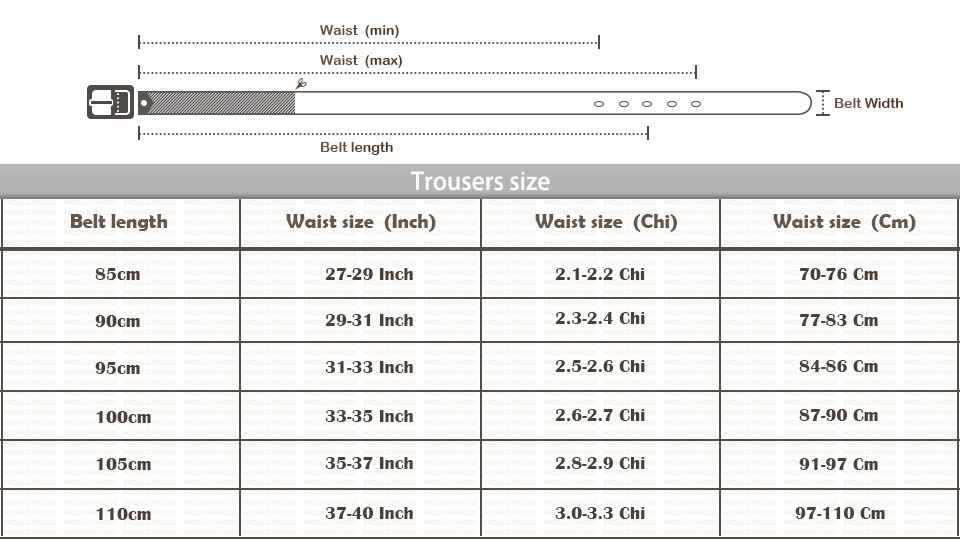 If you want to some advise or assistant,pls contact us.