Share
Issue Time

Oct 26,2019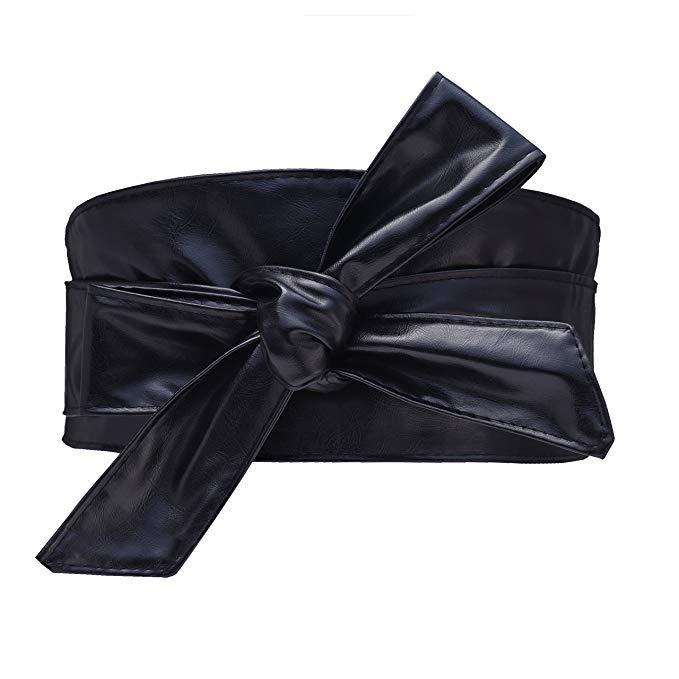 Want to add an adorable, exotic twist to your look? How about wrapping yourself up on a kimono obi belt? You don't have to know Kung Fu or be in a Japanese costume to be able to wear an obi belt. You can wear it as an accessory for your everyday clothes.
Obi is a Japanese term for "sash," and an obi knot is a traditional knot for the sash or thick belts worn with karate, aikido, and judo martial arts uniforms. These are also traditionally found in women's kimonos. Obi belts were first worn by geishas in Japan to call attention to the woman's curves, giving an effect of being a present waiting to be unwrapped.
Since this belt style isn't only popular in Japan, you can use this belt for showing off your curves. Today, it's still just as subtly sexy. Obi belts tend to wrap around the waist and cling to your natural shape. From a fashion standpoint, it adds a unique decorative element to your attire. From a functional standpoint, an obi knot will keep your clothing secure. So, wearing it is a win-win situation!
You can wear an obi belt on top of a loose blouse, a button-down dress, a boho style maxi-dress, an evening dress, a high pencil skirt, a body-con dress, over an oversized tee or knit, over a vest, over a coat, with bridesmaid dresses - yes, the possibilities are endless!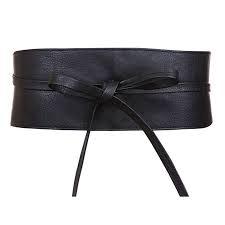 This is the most common way of tying up an obi belt.
Place the widest part of the belt over your belly button and make sure the belt is at the center.
Bring the ends behind your back. Make it cross over in the middle of your back, then return them to the front.
Tie the remaining part into a knot at your front.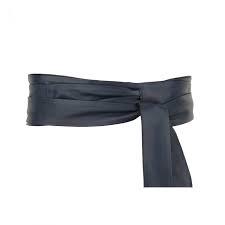 This is a pretty loop that's lowkey but stylish.
Bring the center of the belt flat against the middle of your back. Hold the ends in front.
Make the ends cross over and pull one end through the loop to create the first knot.
Cross over the ends and pull the middle point of one side of the belt through the gap. Pull it tight to make a pretty loop.
If you want the belt to stay in place all day, do a double knot.
Follow steps 1-2 from on how to make a basic tie.
Pull the ends tight to secure a knot. Then, repeat this process to double the knot.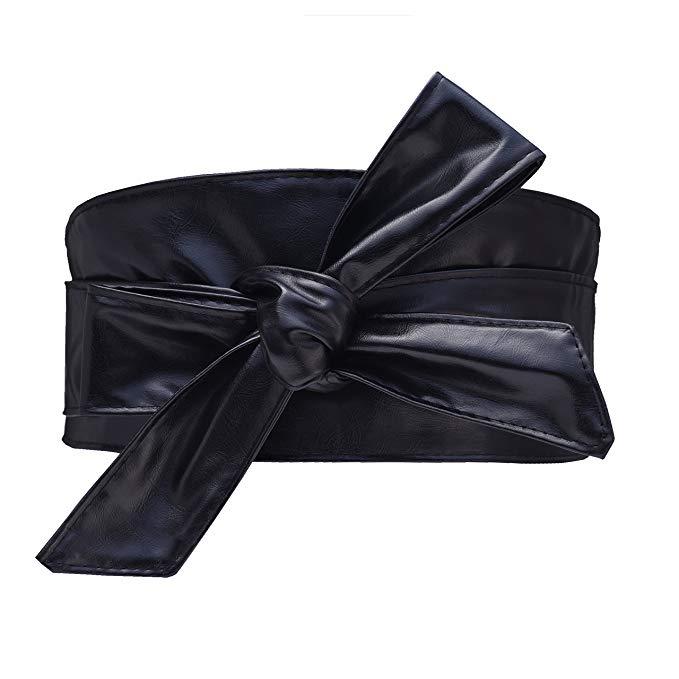 If your obi belt is lengthy, you can wrap it twice around your waist and knot it for a thicker look. This technique works well when wearing kimonos, and for thin obi belts.
Place the middle of the belt around your back and wrap it in your front.
Wrap the ends around your body once again and make them meet back at your belly button.
Finish the look with a knot.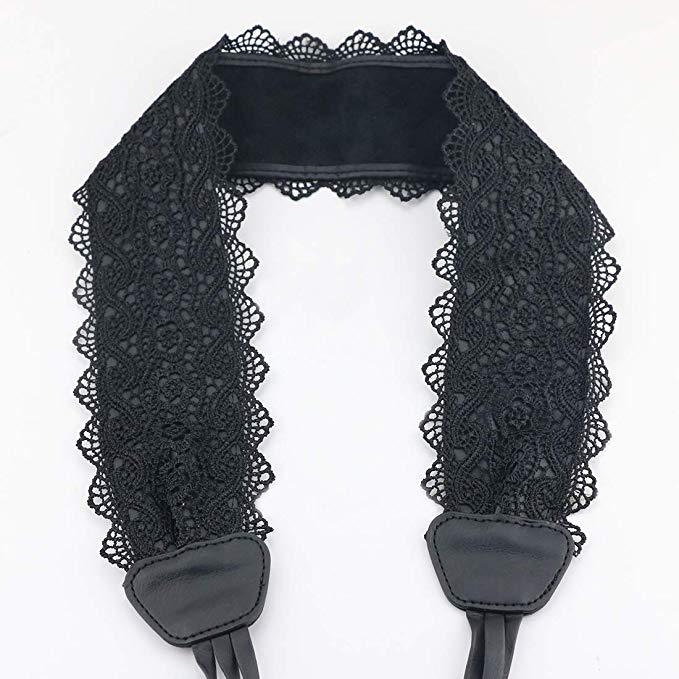 There's no rule saying that an obi belt is meant to have a knot at the front.
Position the center of the belt around your back.
Wrap the ends around your body and make it cross over your back.
Tie a double knot at the back. You may need help to do this properly.
Tie at the sides
Wearing a dress? Make it look even more special by swiveling the knot to the side.
To do this, make a basic tie, a double knot or a loop knot - whatever you wish and just swivel the belt around so that the knot sits over one side of the hip.
Tips for Wearing an Obi Belt
1. Wear it wisely to shape your silhouette
If you want to break up a long torso, or fake an instant hourglass shape, wear an obi belt. It can be used to cinch in your waist and add shape to your figure.
Here are some "rules" for wearing obi belt. The taller you are, the thicker your obi belt can be. If you're petite, then opt for thinner obi belts. The more boyish your silhouette is, the more exaggerated you should tie your obi belt. If you're curvy, tie your obi belt with a small and sleek knot.
2. Make it a focal point of your outfit
Obi belts are kind of a bold choice for a belt, so once you wear it, give it the spotlight. This means it's better to keep away busy prints, big accessories, and super bright colors from the rest of your outfit. Make it your statement piece and nothing else to achieve a pulled-together, chic look. With an obi belt, less is really more.
3. Be choosy with your bag
Wearing a crossbody bag means straps cutting off at your obi belt at an awkward angle. A shoulder bag will cause the fabric to bunch under the arms. So when planning to wear an obi belt, avoid these two kinds of bags. Instead, opt for a clutch (if you're wearing evening wear), or carry a tote bag or handbag from the crook of your arm. Classy, right? This way, you can carry your essentials while keeping it from interfering with the silhouette of your outfit.